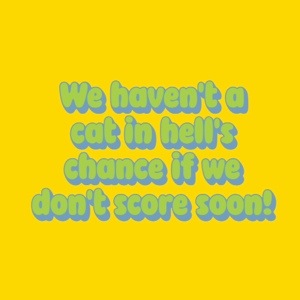 This Summer the Football World Cup will take place in Brazil. Now, most of the provisional squads have been named so people are starting to make predictions.
To make a prediction you need to use an adverb of probability.
Certainly/Definitely

This is 100% probable. It will happen.

Brazil are certainly going to make it to the last four.

Iran have a tough group. They are definitely not going to play after the group stages.

Probably

This is about 70% probable. It has more chance of happening than not happening.

Belgium are probably going to do well because they have a good balance of youth and experience.

Japan probably won't go further than the group stages unless they have a surprising result against Greece or Colombia.

Likely

Likely is about 60% probable.

The USA have a hard group so they are likely to play a heavily defensive game.

Côte d'Ivoire are likely to play very aggressively to tire the opposition.

Unlikely

This is only around 10-20% probable.

Honduras are unlikely to get past the group stages.

Germany are unlikely to be knocked out before the semi-finals unless they have injury problems.

Not a cat in hell's chance

0% probable. This is never going to happen.

Every four years they are overconfident but England don't have a cat in hell's chance of winning the World Cup.

They are an excellent team but Cameroon don't stand a cat in hell's chance of beating Brazil in their own country.
Why not leave a comment with your predictions for the World Cup?