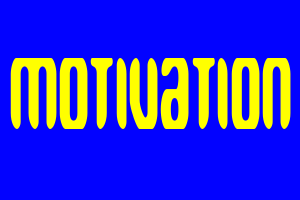 A lot of language learners sit down with their books, MP3 player, dictionary and notebooks in a quiet place to study hard. This is good but is it really effective? Do you know what you want to learn? Studying with the target of 'getting better at English' isn't going to help you as much as a specific target. In this post I'll help you to set targets for self study.
Be as specific as possible
As I wrote above, 'improving English' is not a target, or not really. It's too general for a self-study session. Something better would be 'Learn five new word families to help me talk about television' would be much better.
Be realistic
Some people like to put themselves under pressure; others don't. Only you know what type of person you are. If you prefer to put yourself under pressure, set a high target. If you like to take things easy set it low. The most important thing is to be realistic. If your target is too low, you won't be motivated enough to make real progress. If it's too high you may make yourself hate studying.
Check yourself
After your self study, check whether you reached your target or not. If you didn't, do you know why? What can you do better next time? What do you need to do to help you reach that target?
UPDATE
Basically, what I mean is that you need to plan what you want to learn and to do that you must ask yourself questions.
What do you want/need to know?
How much can you learn in the time you have?
What is the most important/useful/fun thing for you to learn?
The answers to these questions should help you set your target.
I hope this helps you to study more effectively. If you have any questions, ask them in the comments below.